For this quarter's Small Business Spotlight, we're featuring our client Vicki Ansari, Personal Trainer at Bucks County Fitness! She shares her story of how she got into fitness and how she continues to support and train her clients despite social distancing.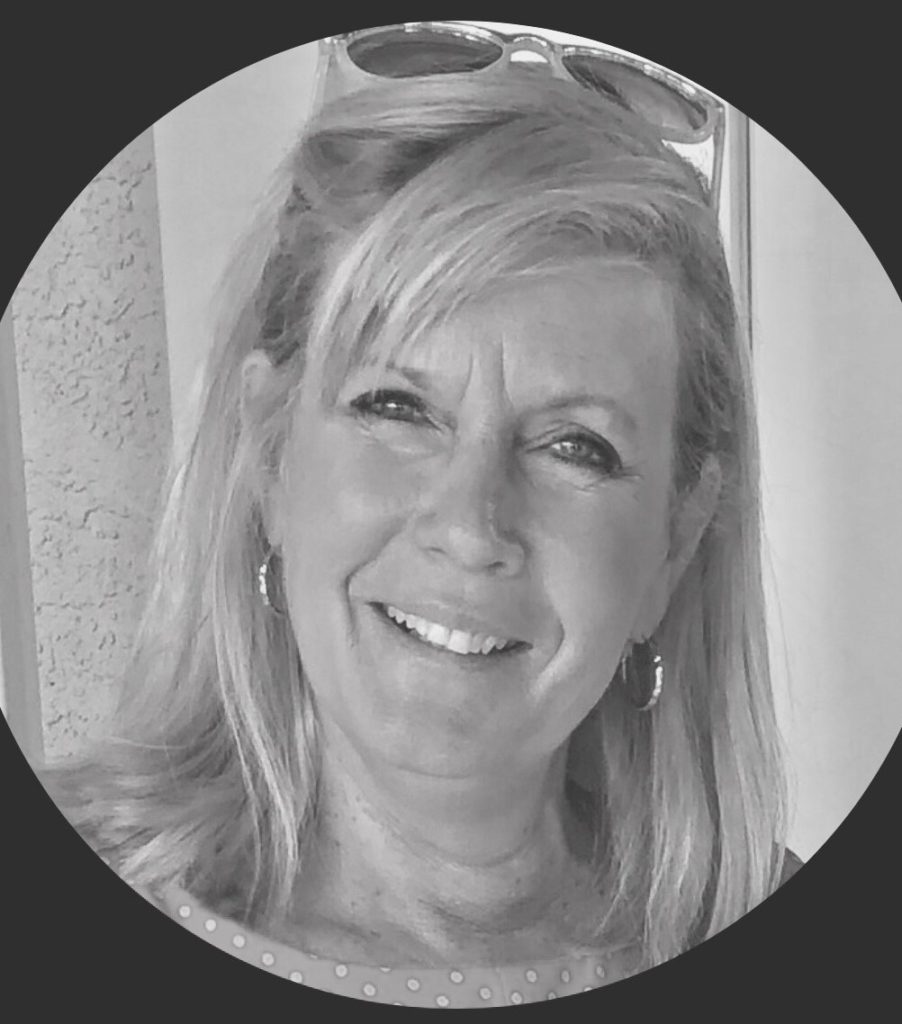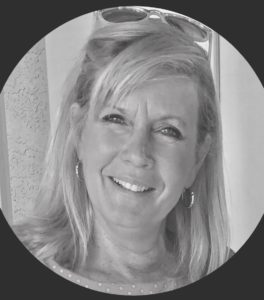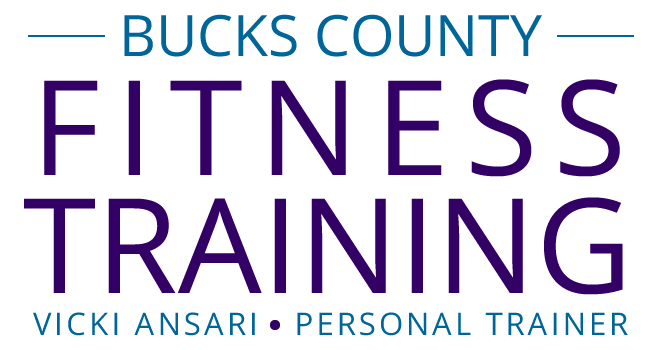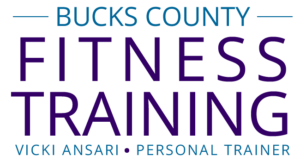 History
When I was 15 years old I started running to reduce stress. I added strength training soon after that, when the newest fitness craze motivated me to add something new!
Fast forward past a career at IBM, and eventually staying at home to raise my family. Fitness always remained important, and when my children were older, at the suggestion of a dear friend, I started working at the Doylestown branch of the YMCA, and the Solebury Club. I became certified as a personal trainer, as well as kettlebells, TRX, mat work, SPIN, stretching, Health Coach and  other training modalities. I started training private clients in their homes as I rediscovered a passion I had once put on the back burner. I built relationships with my clients, and they have become like family.
Lisa Meehan has been a client for over 8 years. I trained her Mom, and Dad also. They always made me feel like I was a part of their family. When I was single again, and looking for a new permanent home, she was ready to help! The experience was much easier because of Lisa, and the Laurie Dau Team.
Making Fitness Fun
As a professional Personal Trainer, my passion is to guide people towards a healthier lifestyle. Everybody is unique, with their own strengths and limitations. My method is to build a custom plan based on your health, schedule and more importantly, fitness goals. I aim to transform your body and influence you to make more mindful decisions when it comes to your health.
Challenging Times
We have entered a period in our country that we have not seen in our lifetime. Everyday life has changed in the last few weeks for all of us. It is more important now, more than ever that we focus on staying healthy, and fit. From a perspective of not only mind, but body and soul as well. Cardiovascular, strength training, flexibility, and mindfulness. I am keeping my clients on task, and motivated through online training via Zoom, FaceTime or Skype. Most every client has received workouts as a tool to stay on task. We will get through this, and be back to our routines, but in the meantime we can learn to appreciate changes in our old ways, and learn new ways to incorporate fitness into our lives…
Vicki Ansari
Certification In The Following:
AAAI Master Personal Trainer
AFAA Personal Trainer
Reiki Practitioner
Stretching Specialist
Health Coach
Kettlebell Instructor
TRX/RIP Trainer
YMCA Bucks Personal Trainer/ Evaluator Doylestown Campus
SPIN Instructor
6 Years Bucks Happening Mag Nominated Best Personal Trainer in Bucks County
www.BucksCounyFitness.com
www.VickiAnsariPersonalTraining.com
Facebook : Vicki Ansari at Bucks County Fitness
Cell: 215 262 9897
Think Positive!
Set Goals!
GO FOR GREAT!